31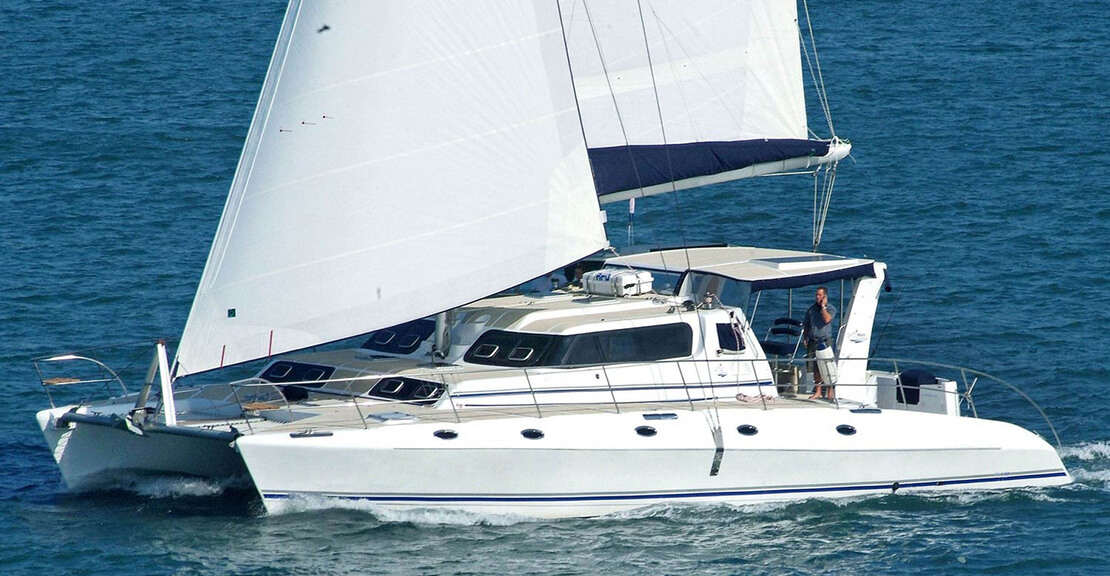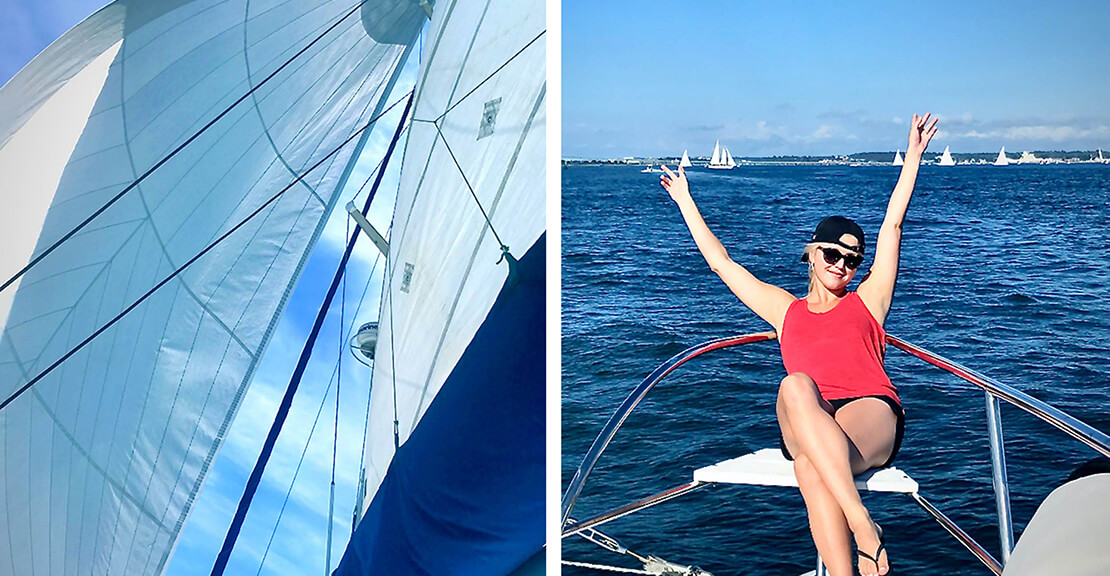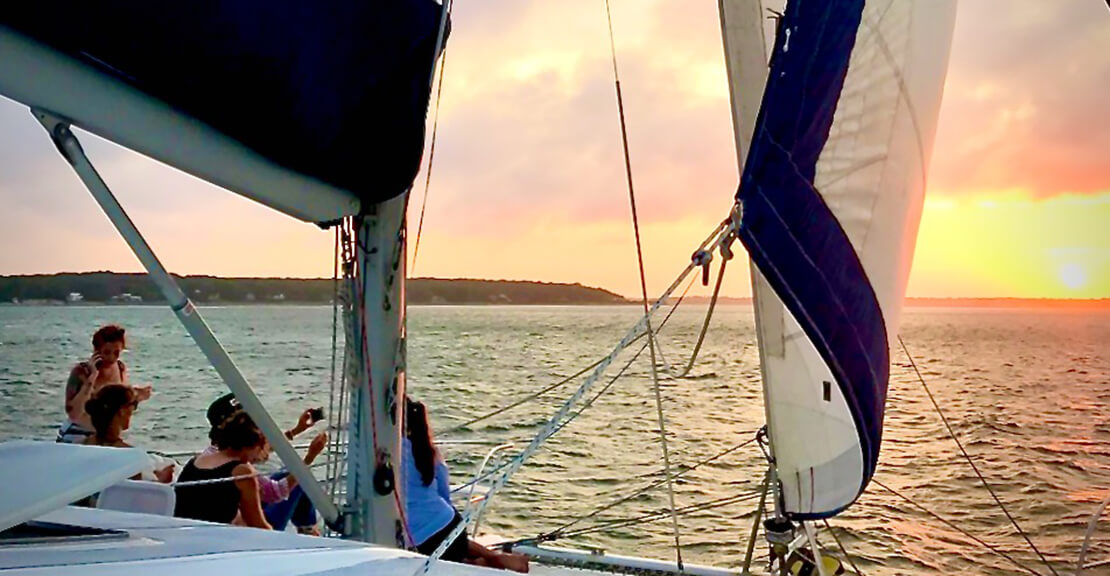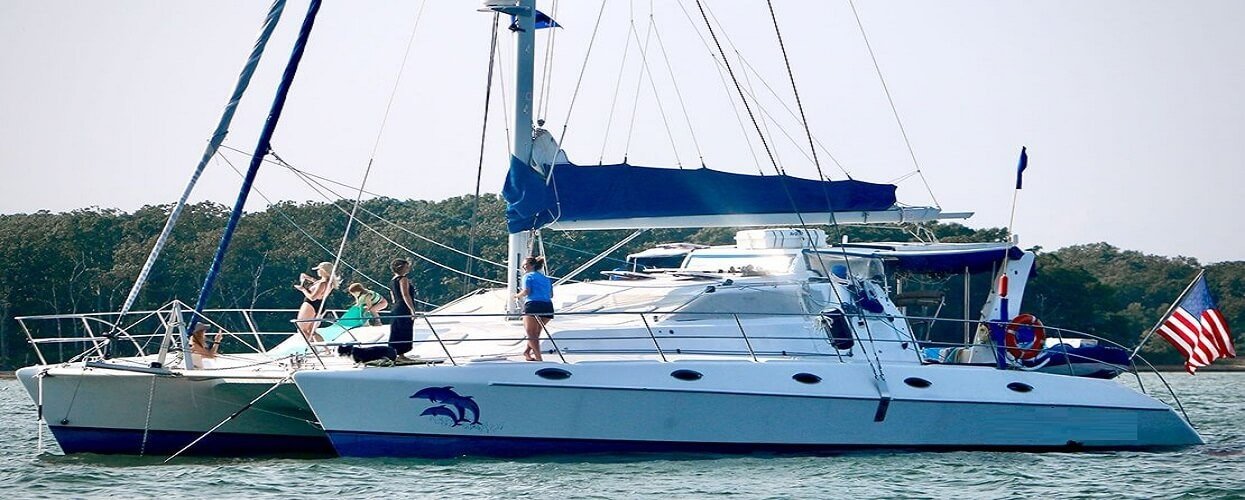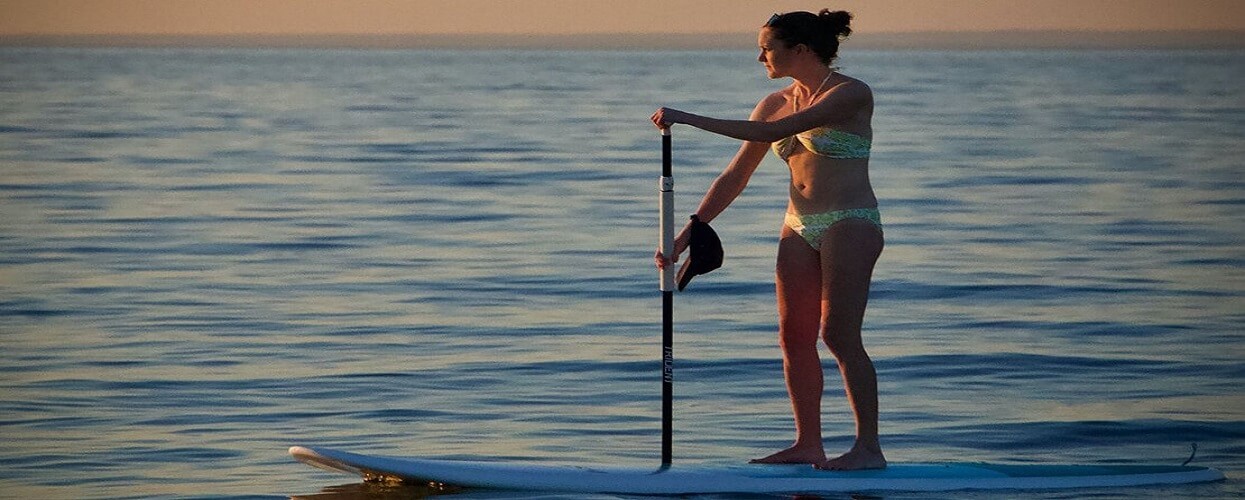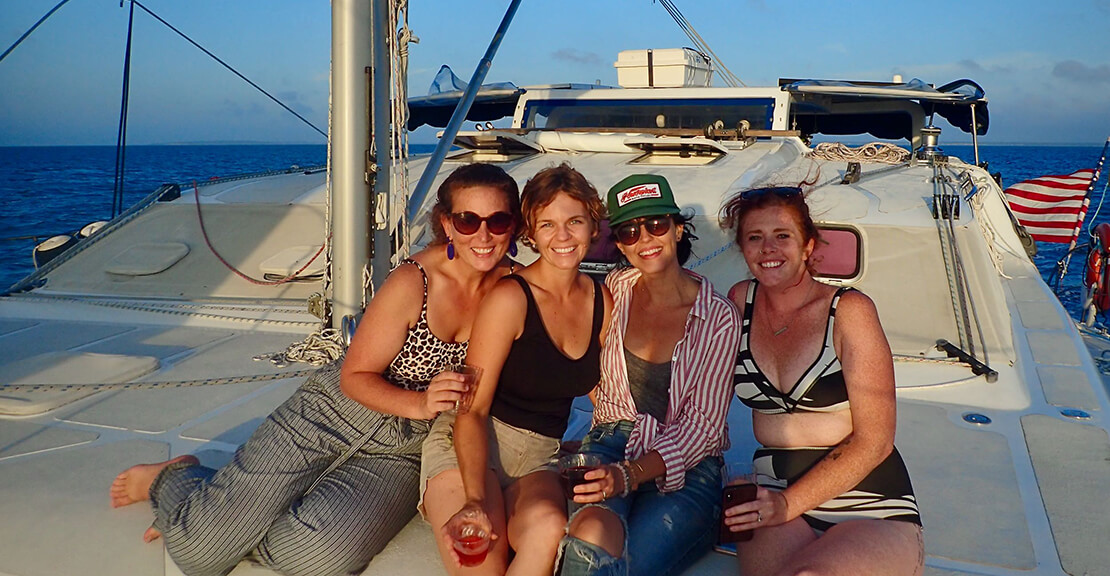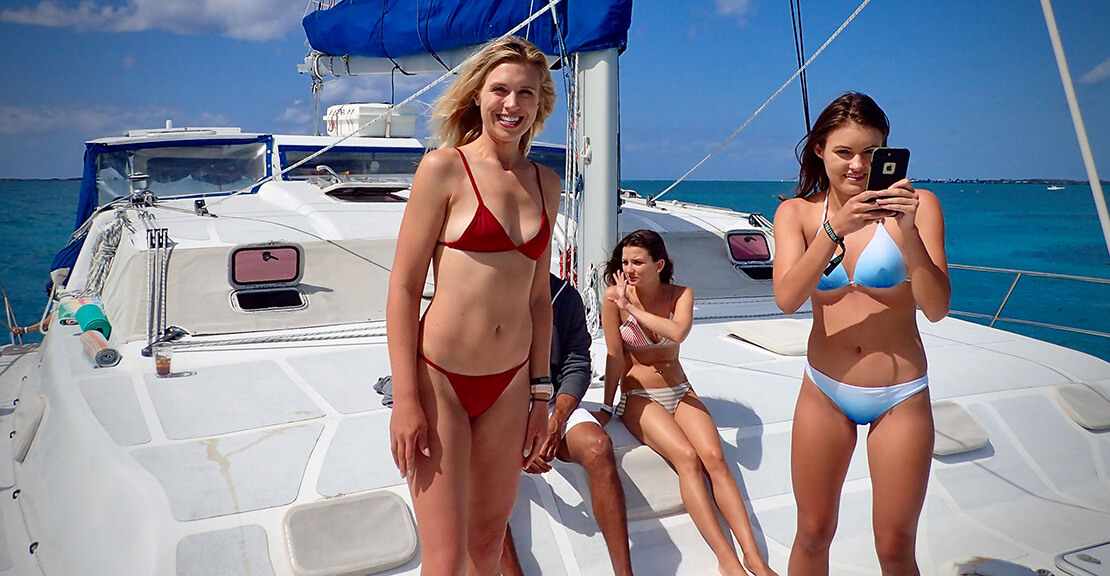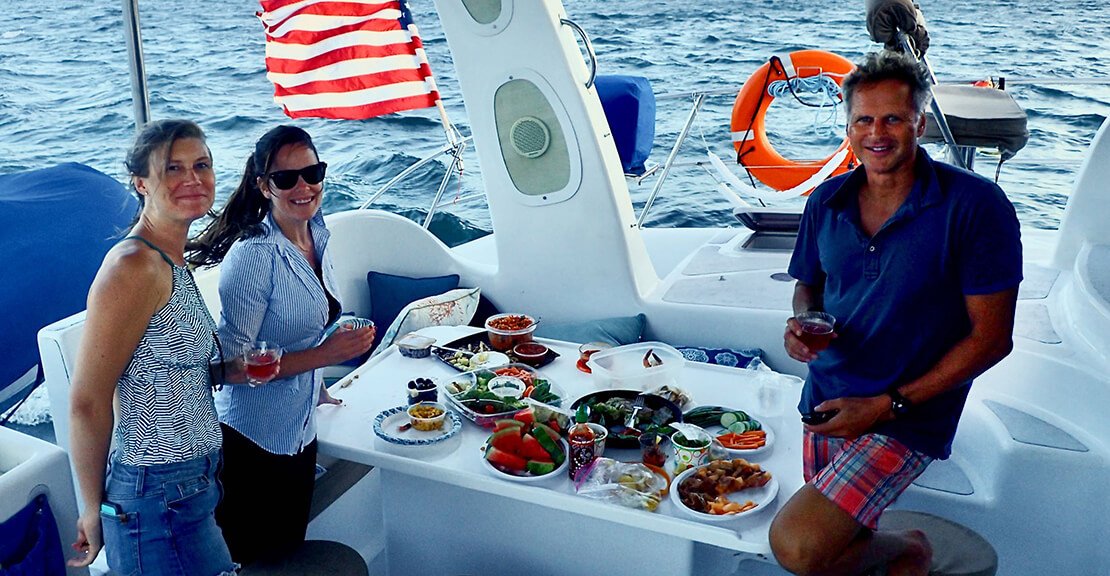 Reserve Your Yacht
Our modern, luxury 50' catamaran has room to spread out and enjoy life on the water. On the bow, lay back and sunbathe on the huge pillow-lined trampoline while looking up at the wind in the sails while listening to the soothing sounds of the water sliding by the hulls underneath you. Aft, spread out your food and drink in the spacious covered cockpit with two tables, seating for 12 and a giant ice-filled Yeti cooler for you drinks. With two refrigerators, oven, microwave and full galley, the boat has all the tools to fix fantastic food on the water, whether it's a sunset dinner, cocktails and Hors d'oeuvres for a bachelorette party, or snacks for an afternoon cruise. Want to stop, anchor and go for a refreshing swim? Explore a secluded cove by paddleboard? You can do that too. Our 50' catamaran provides the best sailing and yachting experience.
From
+
Fuel, Staffing & Gratuity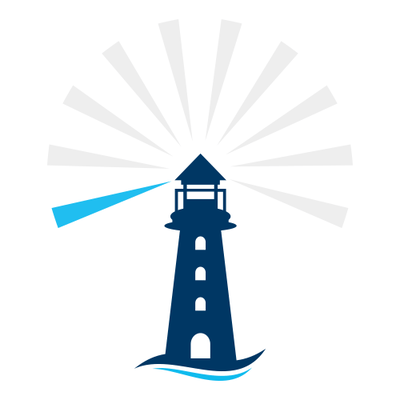 *Ask about our 5-trip and 10-trip boat club 20% off discounted rates with a FREE sunset cruise and VIP Status.
Notable Boat Features
BLUETOOTH SOUND SYSTEM
LARGE FOREDECK AND TRAMPOLINE FOR SUNBATHING, RELAXING
LARGE SHADED COCKPIT FOR DINING
TWO STEPPED TRANSOMS WITH SWIM LADDERS
MULTIPLE BATHROOMS
OUTDOOR FRESHWATER SHOWER (FOR RINSING AFTER SWIMMING)
FULL GALLEY
Best For
SAILING EXCURSIONS
RELAXING ON DECK
LUNCHES, COCKTAILS, DINNERS
SUNSET BEACH EXCURSION (6 or 8 HOURS only)
SWIMMING
PADDLEBOARDING
ROMANTIC GETAWAYS
Included in Total Price
Boat, life Jackets, cooler with ice, bottled water, swim noodles, seven-person dinghy for beach excursions (by prior arrangement, crew operated), water taxi to and from boat.
What to Bring/Not Included/Extras
Sunscreen, beach towels, Food, beverage, alcohol (please bring any food & drinks you wish and we will help you set out whatever you bring; we can also recommend local caterers).
Destinations
Sag Harbor waters
Shelter Island
Greenport
East Hampton
Awesome Places
Sunset Beach Beach Club
Claudio's Restaurant
Major's Cove Sanctuary Swimming
Sightseeing & Celebrity Homes
Times
We generally depart Sag Harbor at any of these 4 times unless you wish to book a 7-hour trip:

10-2PM, 3-7PM (4-Hour)
11-5PM (6-hour)
10-6PM (8-hour)
6-9PM (Sunset Cruise)
7 days a week starting May 1st, until October 15th.
Due to the high demand, we must depart at these times in June, July and August and on weekends. Weekdays, we will have more flexibility with start times.
Address
Please Note: We generally do pickup and drop-off from the same location. If you wish to stay at a destination location, you will be responsible to arrange transportation back to your car or home.
Policies

Deposits

Full payment is due at booking. Dates/times can be changed when you notify us in writing of your request >90 days before sailing date. If booking in January, February or March we allow 50% deposit these months. Kindly text any request at time of booking.

Weather & Cancellations

We have a no-rain and small craft advisory policy so we do not set sail if it is currently raining or rain is imminent in the forecast. We also obviously care about your safety, so we will not set sail in inclement weather and during any small craft advisory. We will generally make those decisions 2-hours before sailing time. If our captain decides not to set sail that day, due to rain or if a small craft advisory is in effect, you will have the option to receive a rain date for a period of 28 months. This allows you 3 summer seasons to reschedule. We will apply your payment and you will receive that credit to sail again within the next 28 months.

Once a client books a boat we notify all subsequent inquiries that "the boat is taken and unavailable". For this reason we do not offer any refund on cancellations. If you cancel a reservation up to 90 days before your sail date, we do allow a no-cost change of date. Inclement weather as stated above is the sole reason for any cancellation.

Please click the "Booking Calendar" link above, check availability, and book away!
Water Toy Options
We Include with your Rental:
Life Jackets, Noodles and Paddle board
Optional Items Are:
Tender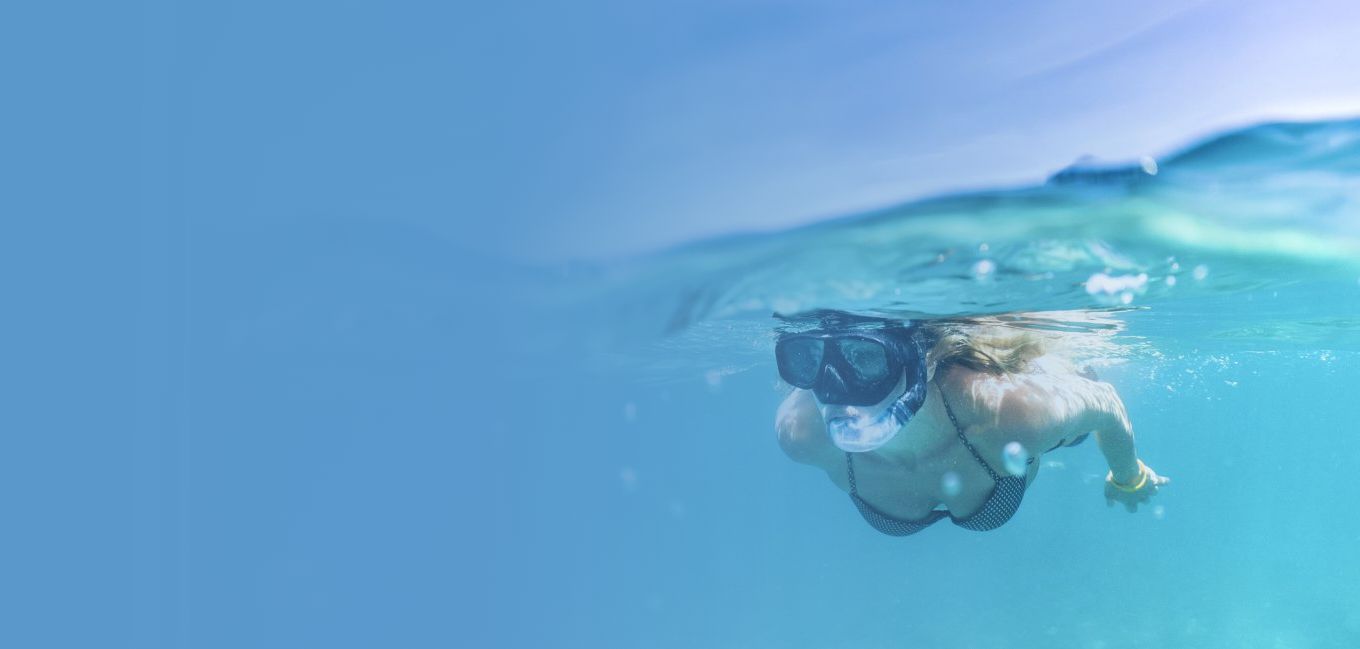 Join Our Boat Club and Save!
As a Yacht Hampton Boating Club member, you'll SAVE 25% and gain VIP access to our large fleet of impressive new boats and luxury yachts in The Hamptons for enjoying the most stunning locations and sought-after experiences of summer. Click to have a Yacht Hampton Charter Specialist contact you to discuss your options and to start choosing your boats.